Deserts are some of the most beautiful, amazing, and usually quite vast parts of the planet that we've all wanted to visit. Deserts are quickly becoming some of the most travelled to locations in some of the most remote parts of the world. In this article, we're taking a look at places with the most amazing deserts to visit this year.
Peru is known for their exquisite cuisine, Macchu Pichu and the rainbow mountains. However, not many people have heard of Haucachina. Haucachina is a small oasis hidden away surrounded by mountains of sand. This small, but very majestic location lands itself very highly with people who seek amazing places within the dessert.
The dessert itself is located around 200 miles south of Lima in Peru. Spanning around 5000km, the Sechura Desert where Haucachina is located is just one of the amazing features of Peru.
In Haucachina, you can stay in a luxurious hotel right next to the Sulphur-enriched waters (which are known to have healing powers), or if you fancy a bit of an adventure – you need to try buggy riding, sandboarding or one of the most amazing bars and restaurants that Peru has to offer. This amazing desert is easily accessible and is one of the main tourist attractions when visiting Peru! 
New Mexico (White Sand National Monument)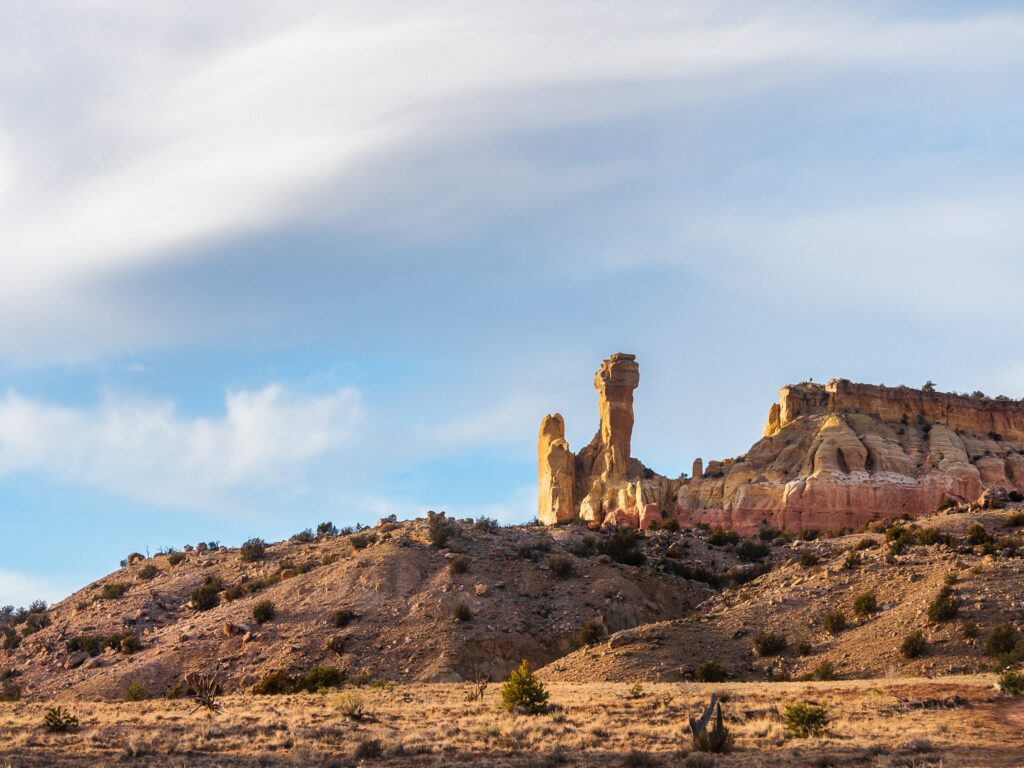 New Mexico is famous for for its vast and open landscape, especially its deserts. The New Mexico desert named the White Sand National Monument is a a 150,000-acre desert that has become a massive tourist hotspot for people visiting New Mexico.
Although sand may give the impression of being "gold", the White sand national monument is exactly what it says it is. This white-sand desert looks like snow and gives a very authentic, yet glistening view of New Mexico's biggest desert.  If you plan to visit White Sand National Monument, you can expect a lot of amazing activities and adventures – all whilst staying in a cabin nearby to view the vast expanse of New Mexico. 
Simpson Desert (Australia)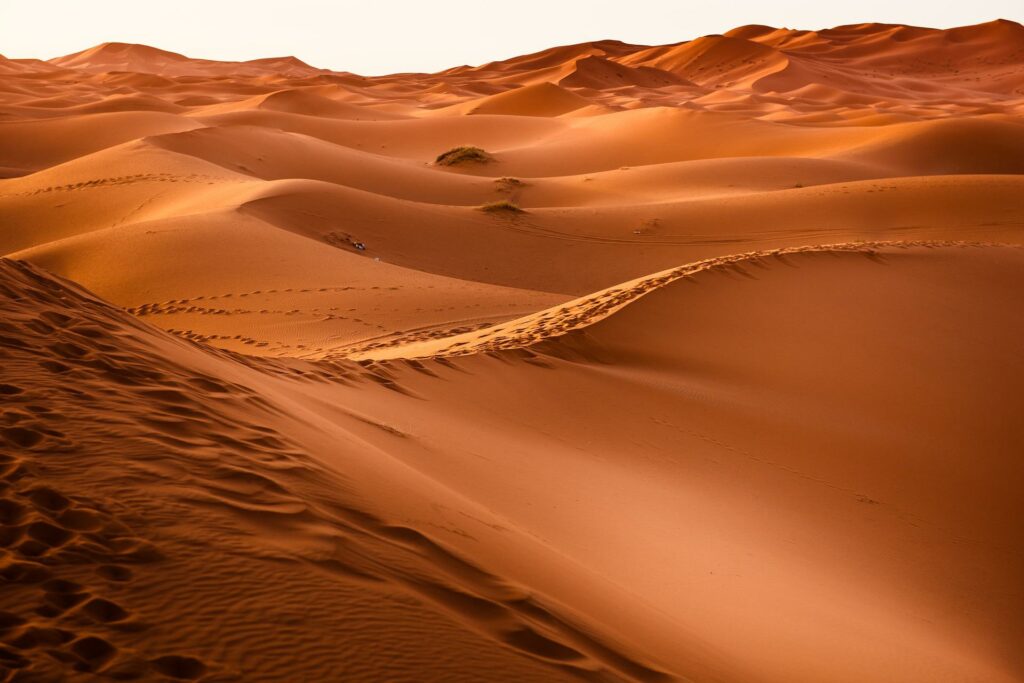 The Simpson Desert in Australia is one of the most amazing deserts in the world. Although not the Outback as people think, the Simpson desert stretches around 55,000 square miles and has plenty of space for activities, and plenty of places to view this natural beauty.
The land is home to hundreds if not thousands of animal and plant species that have adapted to live in the sweltering heat of the Australian desert – including fish. Although activities include surfing down the sand dunes, hiring buggies and driving over the dunes – most people visit Simpson desert for hiking as its routes are very beautiful. I'm pretty sure that if you visit the Simpson desert, it's beauty will dazzle you.
Badain Jaran Dunes (Mongolia/China)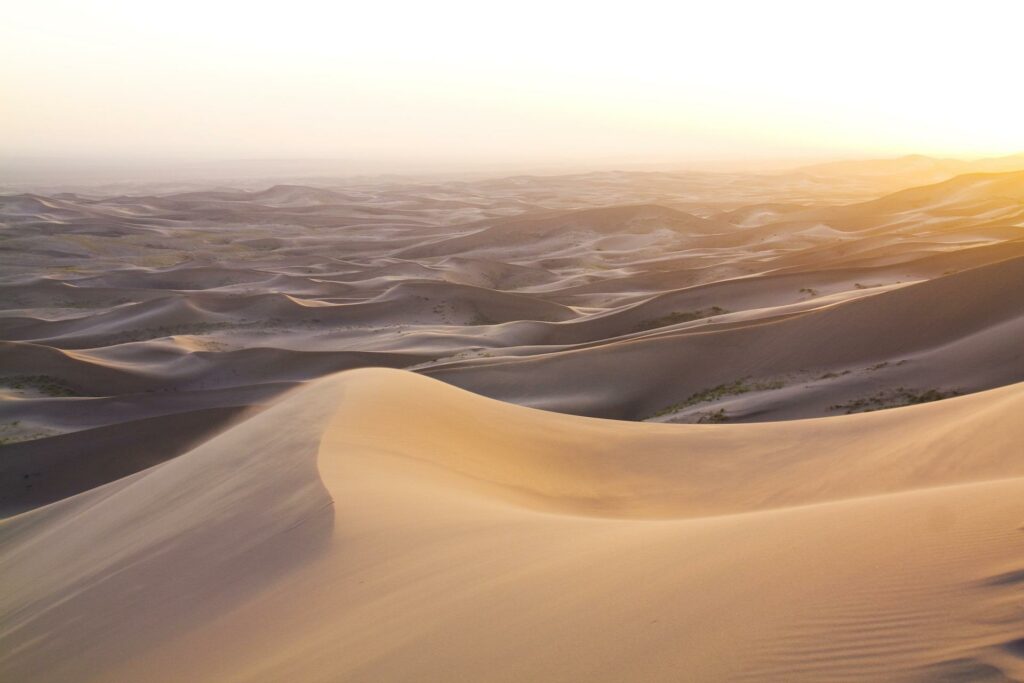 You may have heard of the term "Singing Sands" or "Booming Dunes", wherein some places you can hear sands shifting location – sounding like a deep rumble. Well – the Badain Jaran Dunes located between Mongolia and China are the reason those terms exist. These amazingly colorful and ever-changing sand dunes in the Gobi Desert.
Although not many activities take place in the Badain Jaran Dunes, it's a super-popular place for people who like stunning walks and experiences. This is one of the few places in the world where you can listen to the singing dunes, which is a rare phenomenon due to seismic waves.
Not only this, but if you really want to get a picture of the world – then visiting this amazing desert and the Badain Jaran Dunes may be your best option. Some dunes at the time of writing stand at around 1600 ft tall, which is taller than building such as the Shard, or the Empire State Building, making them some of the biggest dunes in the world.
Final Thoughts
On a planet where over 30% of its surface is desert – there are plenty of places on this planet that you can visit to get the most out of a desert experience. We hope this has helped you narrow down some of the best deserts that you can visit – so why not take the dive into a sandy dune this year!