Looking for the perfect destination for your next weekend getaway? Look no further than Croatia! With its stunning coastlines, ancient castles and churches, and vast national parks, Croatia has something to offer everyone. Whether you're looking for a relaxing beach vacation or an adventurous outdoor excursion, Croatia is the ideal place to spend a weekend of fun and relaxation. So pack your bags and get ready to explore everything this beautiful country has to offer!
What to Do
There are plenty of things to do in Croatia no matter what your interests may be. If you're a fan of the great outdoors, there are plenty of opportunities for hiking and camping in Croatia's stunningly beautiful national parks. If you prefer to stay on the coast, you can explore the many charming coastal towns and villages, or visit some of Croatia's ancient castles and churches. There is also plenty to see and do in the country's larger cities, such as Zagreb and Split.
Split is Croatia's second-largest city and a popular tourist destination. Located on the Dalmatian coast, Split is surrounded by beautiful beaches and crystal-clear waters. The city is also home to many ancient historical landmarks, including the Diocletian's Palace, a UNESCO World Heritage Site. There are also plenty of restaurants, bars, and shops in Split, making it the perfect place to spend a weekend in Croatia.
Zagreb is Croatia's capital city and the largest city in the country. While it may not be as picturesque as some of Croatia's coastal towns, Zagreb is a fascinating city with a lot to offer visitors. The city is home to a number of historical landmarks, including the Cathedral of Zagreb, the St. Mark's Church, and the Lotrščak Tower. There are also a number of museums and galleries in Zagreb, as well as a lively nightlife and shopping scene. So if you're looking for a more urbanized Croatia experience, be sure to visit Zagreb!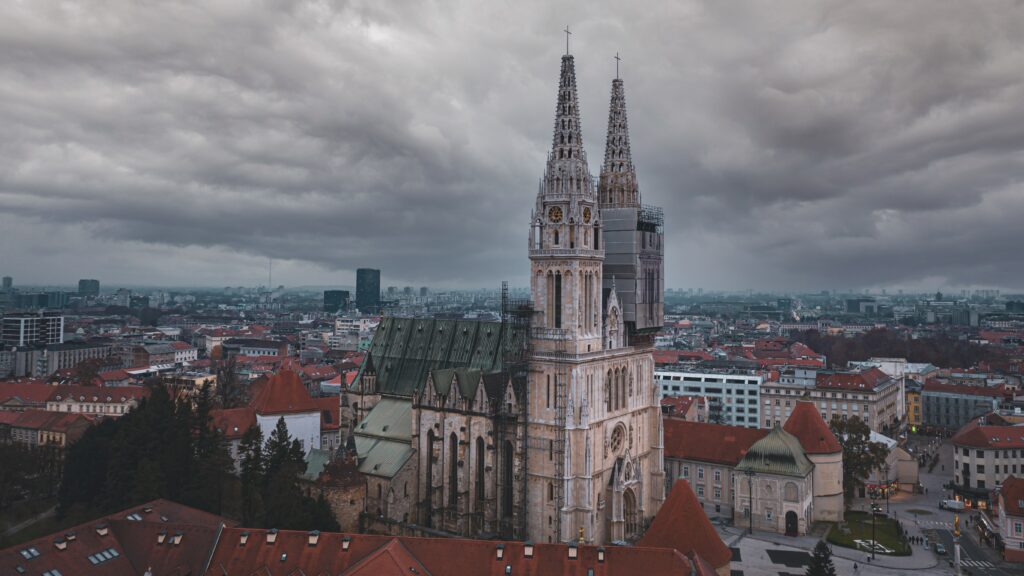 Where to Stay
There are plenty of options for accommodation in this country, whether you're looking for a hotel, a hostel, or a camping site. If you're looking for a luxurious beach vacation, the resorts along Croatia's coastline are sure to please. There are also several charming bed and breakfasts and villas scattered along the coast.
If you're looking for a more affordable option, Croatia's many hostels offer a great way to save money while still enjoying all the sights and sounds of this beautiful country. And for those who want to get off the beaten path, Croatia's many camping sites offer a unique way to experience the Croatian countryside.
Some of the best camping sites in Croatia can be found in the country's many beautiful national parks. The Plitvice Lakes National Park, for example, is home to several picturesque camping sites, as well as some hiking and biking trails. The Paklenica National Park is another great option for camping in Croatia, with plenty of secluded campsites nestled among the park's dramatic limestone cliffs. And for those looking for a truly remote camping experience, Croatia's Istrian Peninsula is home to some idyllic campsites overlooking the Adriatic Sea.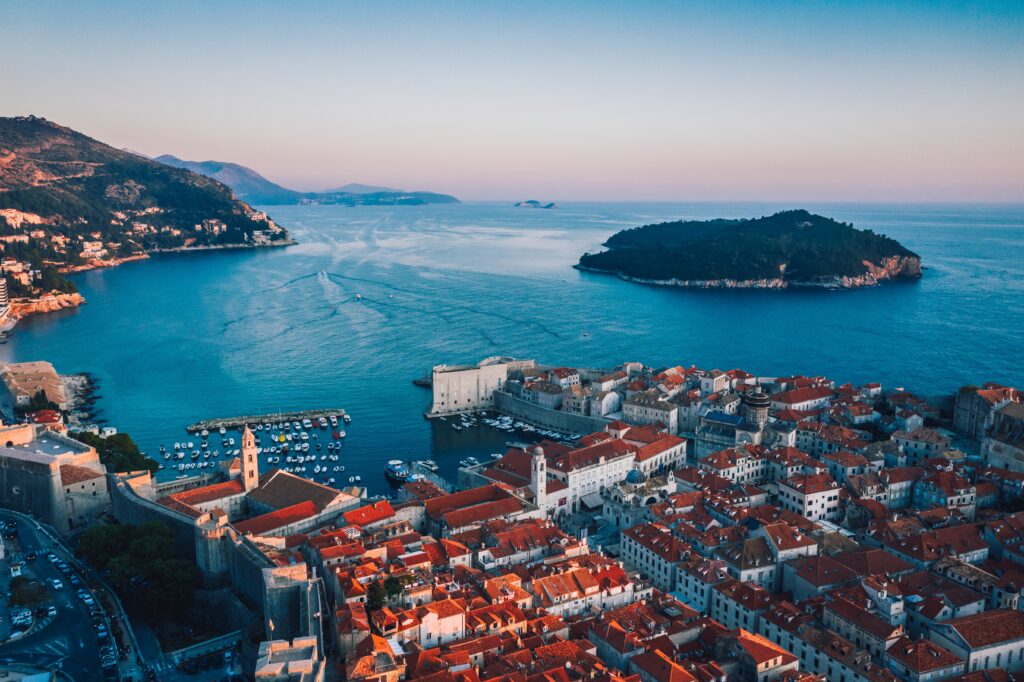 What to eat in Croatia
Croatia is a great place to eat, with a wide variety of restaurants and cuisines to choose from. If you're looking for some traditional Croatian food, be sure to try out some of the country's popular dishes, such as Ćevapi (a type of sausage), Riblja Čorba (fish soup), or Pljeskavica (a type of hamburger).
If you're looking for something a bit more exotic, Croatia also has many international restaurants serving up cuisine from all over the world. There are plenty of Italian restaurants in Croatia, as well as restaurants serving up food from countries such as India, Thailand, and Mexico. So no matter what you're in the mood for, Croatia has a restaurant that will surely satisfy your cravings.
Here are our favourite choices:
– Riva in Split is a popular seafood restaurant serving up fresh fish and other coastal dishes.
– Zinfandel's in Zagreb is a top-rated restaurant serving up an eclectic mix of international cuisine.
– Konoba Mate in Plitvice Lakes National Park is a charming little restaurant serving up traditional Croatian food in a rustic setting.
– Pizzeria Dragić in Zadar is a great option for pizza lovers, with some of the best pizza in Croatia.
Final thoughts on Croatia
So if you're looking for a fun and relaxing weekend getaway, be sure to check out Croatia! With its beautiful beaches, charming coastal towns, and stunning national parks, Croatia is sure to amaze and delight you. So pack your bags and get ready for an unforgettable Croatian adventure! Make sure you check our latest post on travel money options.