I'm excited to write about my time living in Prati, Rome. It's a wonderful neighborhood that is often overlooked by tourists but is home to some of the best attractions in the city. Prati is known for its wide, sweeping avenues, elegant buildings, and modern European charm. If you want to spend some time as a local, this is the place to go. Its convenient location (above the Vatican and across the Tiber) offers the amazing opportunity of avoiding being surrounded by tourists and being fairly close to most of the Roman attractions you'll want to check during your visit.
Location
Prati is Rome's best-kept secret for a few reasons. First, its location is unbeatable. Second, Prati has a distinct personality which gives it a style reminiscent more of a quartier in Paris than a former marshland in Rome. Finally, Prati offers high-end shopping streets and trendy restaurants that are sure to please any visitor. So if you're looking for a quiet, charming neighborhood that's close to all the action, Prati is definitely worth considering.
During the day, you'll notice all the locals walking around with their admirable clothes (men wearing suits in 30 C weather) and enjoying a fresh cup of coffee and a cornetto. At dinner time, people start gathering in the various spots to drink and dine al fresco whilst the nice summer days provide endless sunlight and beautiful weather.
What to do in Prati?
As mentioned, Prati's location is enviable and offers the opportunity to access different landmarks that are worth visiting.
This impressive castle is a fortress located on the Tiber River in Rome. It was originally built by the Roman Emperor Hadrian in the 2nd century AD as a mausoleum for his family.
Sant'Angelo is more than just a tourist attraction – it's also home to some interesting facts. For example, did you know that:
– Michelangelo was commissioned to paint the ceiling of the castle's interior in the 16th century
– In 1870, Rome was captured by the armies of King Victor Emmanuel II and the castle became the royal palace of the new king
– During World War II, the castle was used as a prison by the Nazis
These days, it's one of Rome's most popular tourist attractions – and for good reason. This ancient fortress features beautiful architecture and stunning views of Rome and its fascinating history.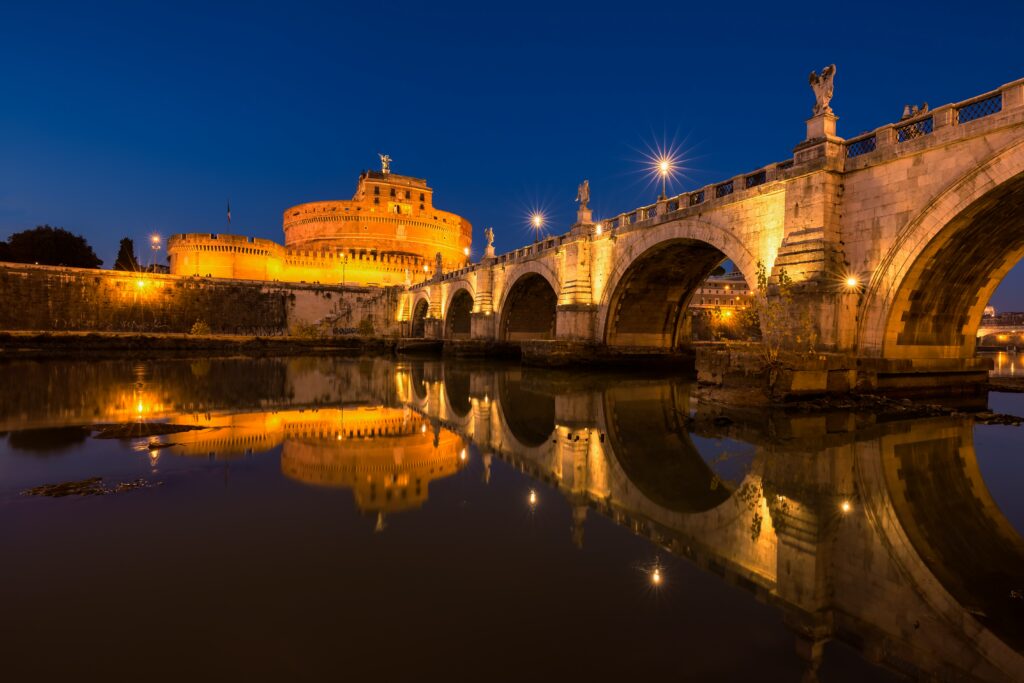 The Vatican
This is one of Rome's most famous landmarks and a destination that should definitely be on your list if you're visiting the city. The Vatican is the world's smallest country, and its history and significance makes it a fascinating place to explore. It was created in 1929 by the Lateran Treaty between the Holy See and Italy.
Home to some of the most impressive architecture in Rome, as well as some of the world's most famous artworks. St Peter's Basilica, The Sistine Chapel, and The Vatican Museums are all must-see destinations when visiting The Vatican. If you want to explore some of the world's most impressive art and architecture, make sure to add all these spots to your list.
I'm planning on visiting the Vatican Museums next week, so stay tuned for the next post where you'll read all about it.
Where to eat in Prati?
Prati is home to some of Rome's best restaurants, and there's definitely something to please everyone's taste.
Yes, cacio e pepe is a classic Roman pasta dish that's made with pasta, Pecorino Romano cheese, and black pepper. It's one of Rome's most iconic dishes so you'll see it everywhere. The one I tried in this particular place has been my favourite so far. I should mention an italian friend recommended it, so that's gotta be worth some extra points!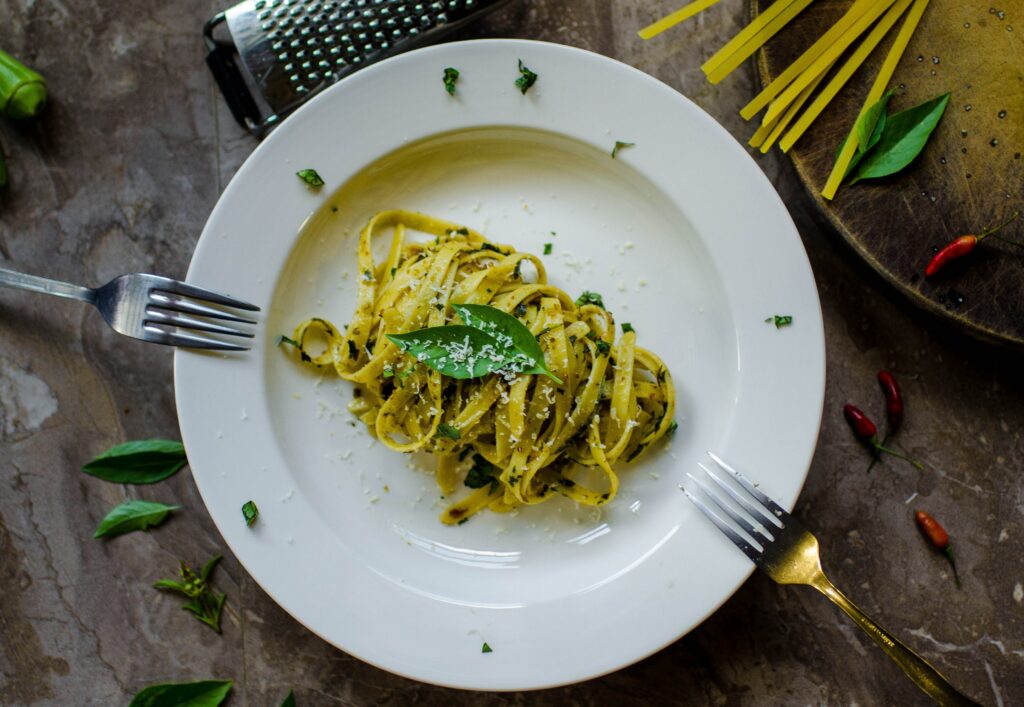 After a week in Rome, you'll notice a lot of the places tend to gravitate around the same dishes (there's so much pizza a person can have for lunch and dinner!). This place offers a few different options whilst still keeping the Italian tradition. The specials are shown on a chalkboard where the local staff more than happily will explain them to you and offer their favourite suggestions. If you're lucky, the ravioli with ricotta and spinach will be available when you visit. Don't forget to try the bruschetta as an appetizer before your primi piatti.
Prati wasn't originally on our coolest neighborhoods in the world, and after spending a week here I'm still not 100% convinced. However, there is still some time to keep discovering new hidden gems and hopefully change my mind