If you're visiting Rome, then the Vatican Museums should be at the top of your list of places to see. They are one of the most popular tourist destinations in the world, and for good reason – they contain some of the most amazing artworks in existence. However, if you've never been before, it can be a little daunting trying to figure out how to make the most out of your visit. In this blog post, I'll give you some tips on what to do and what not to do when you're there. I'll also share my favourite pieces from the collection!
Admission and transport
I'll be honest, I'm not great at planning things. I still naively think I can go out without booking a place to have dinner, my museum entrance, or checking the time for the bus and that everything will eventually work out.
Having said that, I was extremely satisfied when I looked to get tickets for the Vatican museums and found I book a visit for the following week. I should point out it's the middle of summer and Rome is bursting with tourists!
Once the tickets were done, getting there was the easy part. The Vatican Museums are easy to get to – they're located just south of the city centre. You can get there by bus, train, or taxi. Even better, Rome has a lot of eco-friendly E-scooters and E-bikes all around. Using them is super easy and extremely convenient. Here is a quick guide to get you up to speed (no pun intended).
Brave Traveller advice
One thing to be aware of is that the Vatican Museums can be quite crowded, especially during peak season. If you want to avoid the crowds, try to go during off-peak hours or visit on a weekday. Lucky for me, the available slot was at 19:00 hrs. If you are visiting during summer, be aware that the crowds plus the heat can make it really uncomfortable. Be sure to take some water with you and even a fan if you have the chance. Also, make sure you do some neck stretching. Sounds like a joke, but you'll be looking at ceilings for an extended amount of time!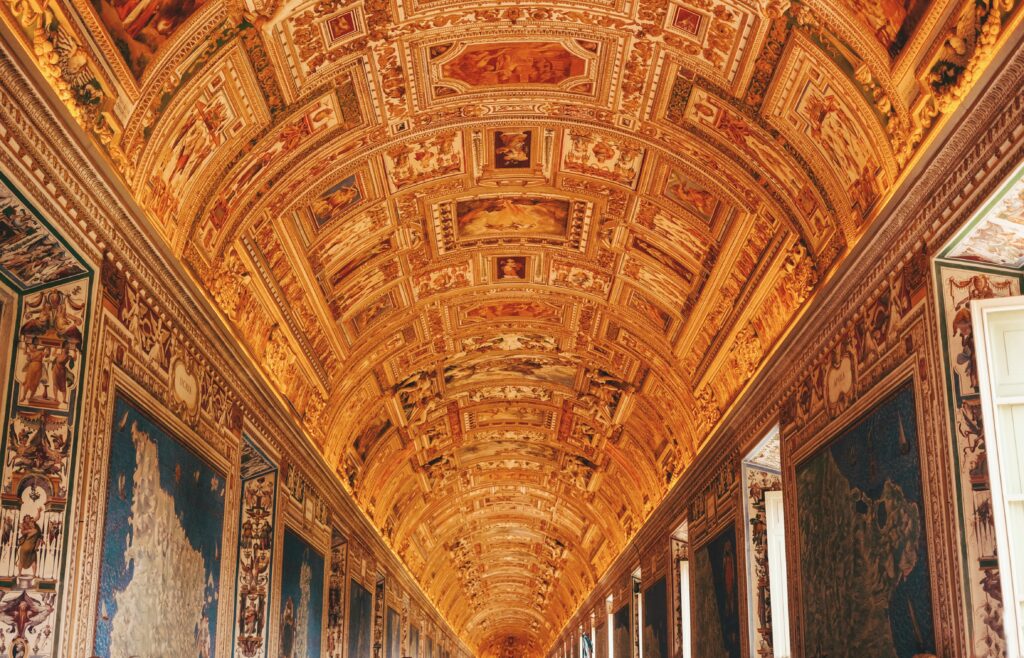 When you're visiting the Vatican Museums, there are a few sections that you definitely don't want to miss. Make sure you plan your route ahead of time so that you can see as much of the museum as possible.
My experience
I gotta say, it was super straightforward. When you book your ticket with the link provided, you'll receive an email with your booking confirmation. Get to the Vatican Museums a few minutes ahead of your booking, make sure you have your phone around to show your QR code a couple times. Head to the reception to use the code one final time and get your ticket and voila, you're in!
Once you go through, you'll have different rooms available to start your journey. I wrongly followed the signs pointing to the Sistine Chapel and went with the masses. It took me roughly an hour or so to get to the Chapel, going through different sections of the museums and marveling at such a vast collection of art, including paintings, sculptures, and tapestries. Many of the pieces in the Vatican Museums are from ancient Rome and Greece. There are also several pieces from the Renaissance, an era in which art and culture flourished.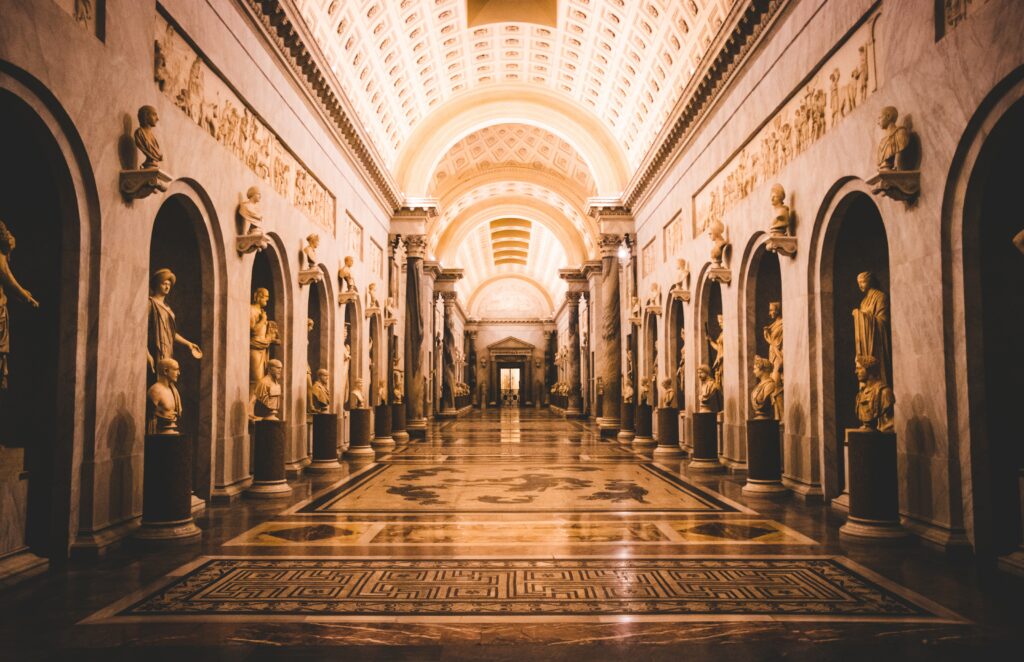 Whilst this was an amazing experience, at some points it was hard to stop and admire some of the pieces because the museum was really crowded. Something I didn't know is, you basically can wander around the museums until 22:00 hrs. However, the last visitors are allowed in at 20:00 hrs. What I should have done is, head straight to the Pinacoteca which has AC (something that is deeply appreciated), and look around here. There are a couple of interesting pieces here and whilst you take a look, people will make their way to the Sistine Chapel. By the time you are ready to go, the crowds should be smaller (hopefully!).
What I loved
On my way to the Sistine Chapel, I saw many beautiful pieces of art. One of my favourites was the "St. George and the Dragon" by Raphael. It's a beautiful painting of St. George slaying a dragon. Vatican ceilings are one of the most iconic parts of the Vatican Museums. They are decorated with beautiful paintings and sculptures, providing an amazing backdrop for visitors. Many of the ceilings are stunningly ornate, and they offer a unique perspective on art and history.
A pleasant surprise I found was the several contemporary art rooms in the Vatican Museums. One of my favourites was the "Room of the Segnatura" which has an amazing ceiling decorated with paintings by Michelangelo. Incredible paintings by Salvador Dalí, David Alfaro Siqueiros and José Clemente Orozco can be found as well, so make sure to spend some time in these rooms if you are into contemporary art.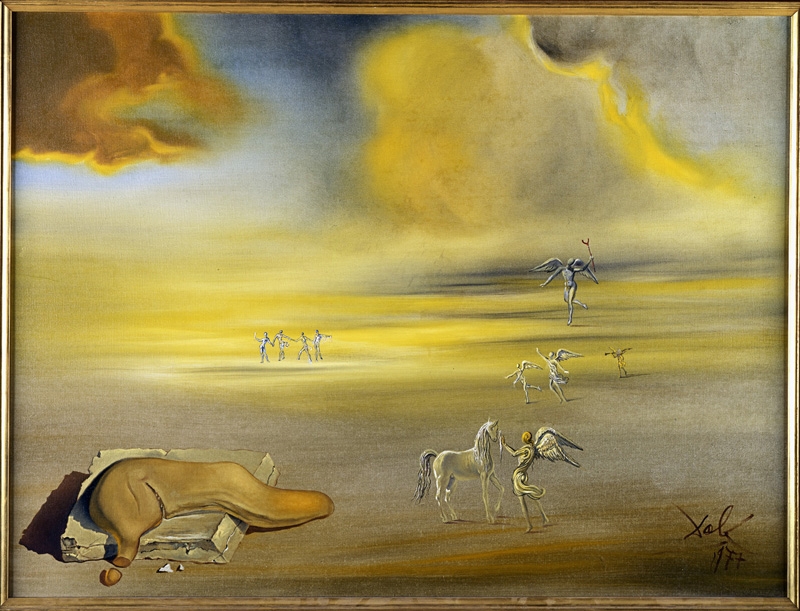 Last but not least, The Sistine Chapel. It is one of the most famous and popular sections of the Vatican Museums, and for good reason. It was named after Pope Sixtus IV, who commissioned many of the paintings that are found on the walls and ceiling. The chapel is home to some of the world's most famous paintings, including Michelangelo's "The Creation of Adam" and "The Last Judgment."
The ceiling of the chapel is arguably Michelangelo's masterpiece. He painted it over a period of four years, from 1508 to 1512. The ceiling is decorated with scenes from the biblical Book of Genesis, including "The Creation of Adam" and "The Garden of Eden." Michelangelo's paintings are renowned for their realism and dynamism, and they have had a profound influence on subsequent art.
Final thoughts
Overall, I really enjoyed my visit to the Vatican Museums. It was amazing to see so many beautiful pieces of art in one place. However, be prepared for large crowds and make sure to leave enough time to see everything you want to. I would definitely recommend visiting the contemporary art rooms, as well as the Sistine Chapel.