Lisbon is a charming European city that's perfect for a travel destination. It's full of history, culture, and great food. Lisbon offers visitors a chance to experience its unique blend of traditional and modern influences. From exploring the winding streets of the Old Town to riding on one of Lisbon's iconic trams, there are plenty of activities to keep you busy during your trip. And with its mild climate and convenient location, Lisbon is the perfect destination.
So in no order, these are our favourite ones:
Ride Lisbon's Iconic Trams
Lisbon's trams are one of the city's most iconic features. These heritage trams date back to 1873 and are still in operation today. Riding on one of Lisbon's trams is a must-do activity for any visitor to the city. There are several different tram lines that operate throughout Lisbon, so you can hop on and off at different stops to explore different parts of the city. Lisbon's trams are not only a convenient way to get around, but they're also a great way to experience the city's unique charm.
Explore the Old Town
Lisbon's Old Town is a great place to start your exploration of the city. This historic district is full of narrow streets and alleyways to explore. You'll find plenty of cafes, restaurants, and shops to pop into as you wander around. Be sure to visit some of Lisbon's iconic landmarks, such as the Lisbon Cathedral and the Castle of Sao Jorge. And don't forget to try some of the tasty local food while you're in the Old Town!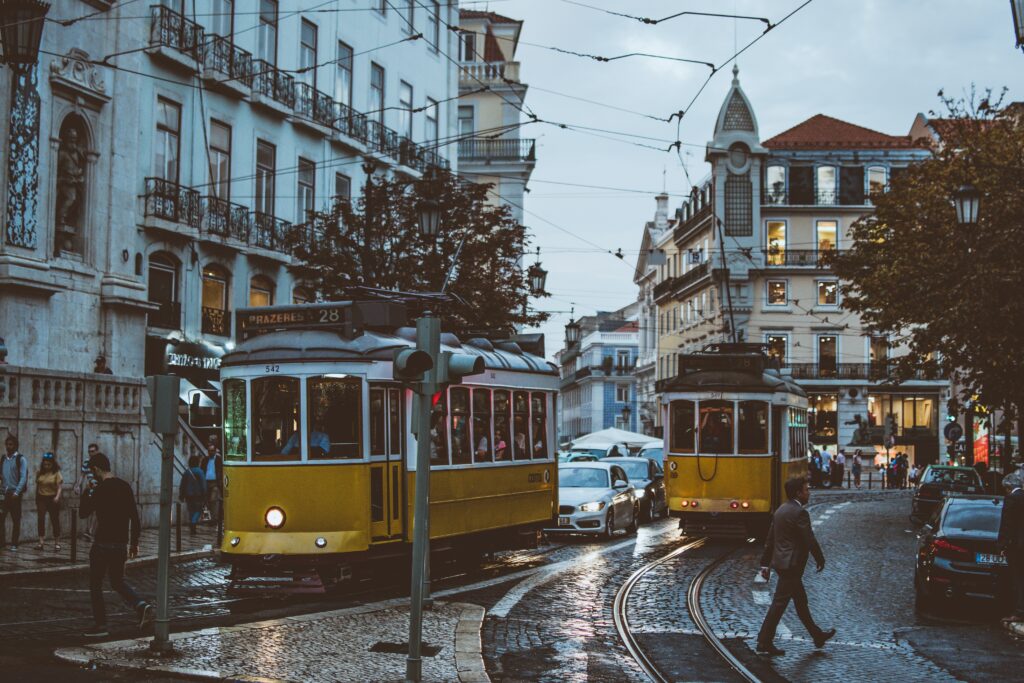 Lisbon Zoo
Lisbon Zoo is one of the oldest zoos in Europe and is a great place to visit if you're traveling with kids. The zoo is home to over 2,000 animals, including lions, tigers, elephants, and gorillas. Lisbon Zoo also has a reptile house, an aquarium, and a bird park. In addition to being a great place to see animals, Lisbon Zoo is also a beautiful park to walk around in. Be sure to bring your camera so you can snap some pictures of the animals!
Take a Scenic River Cruise
One of the best ways to see Lisbon is from the water. There are several different companies that offer river cruises down the Rio Tejo, Lisbon's iconic river. These cruises typically last for one or two hours, and they offer beautiful views of Lisbon's skyline. You'll get to see some of Lisbon's most famous landmarks, such as the 25 de Abril Bridge and the Statue of Liberty, from a different perspective. And if you're lucky, you might even spot some dolphins swimming in the river!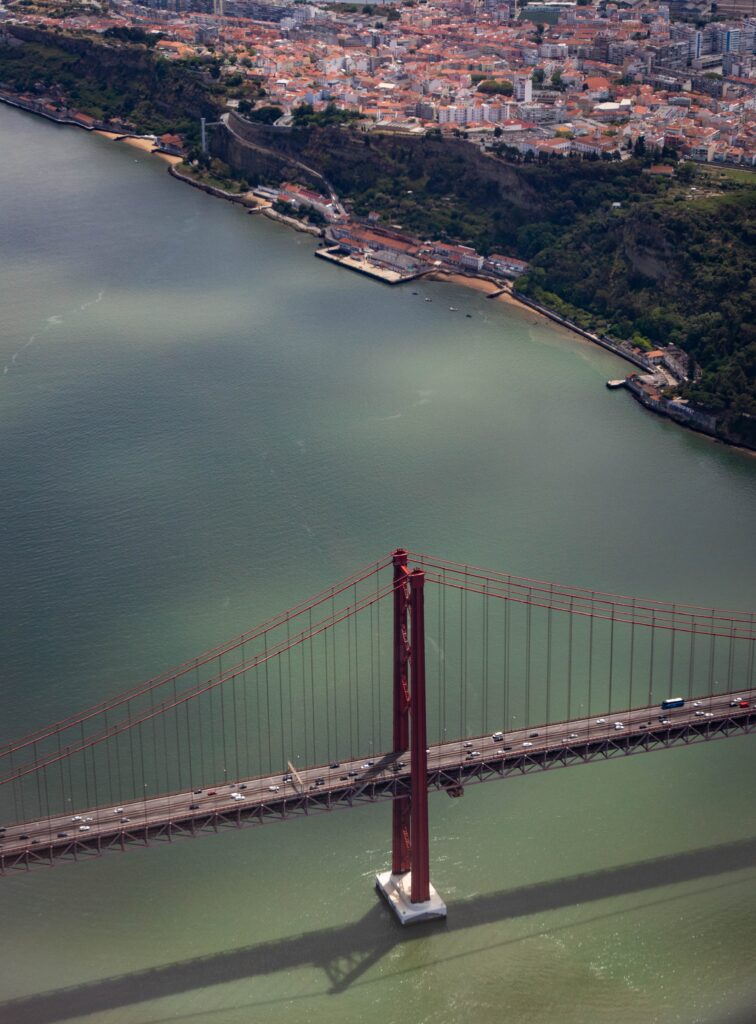 Visit Sintra
Sintra is a small town located just outside of Lisbon. This picturesque town is full of cobbled streets, colorful houses, and lush gardens. Sintra is also home to several historic castles, including the Castle of the Moors and the Pena Palace. Be sure to leave plenty of time to explore all that Sintra has to offer! And when you're finished sightseeing, stop by one of the town's cafes for a delicious pastry and a cup of coffee.
Sample the Local Cuisine
Lisbon is known for its delicious food. Be sure to try some of the traditional dishes, such as bacalhau (codfish), pastel de nata (custard tart), and sopa de cogumelos (mushroom soup). Lisbon is also a great place to sample fresh seafood. The city's restaurants serve up mouth-watering dishes made with fish and shellfish caught fresh from the Atlantic Ocean. And of course, no visit to Lisbon would be complete without trying a glass of the local wine!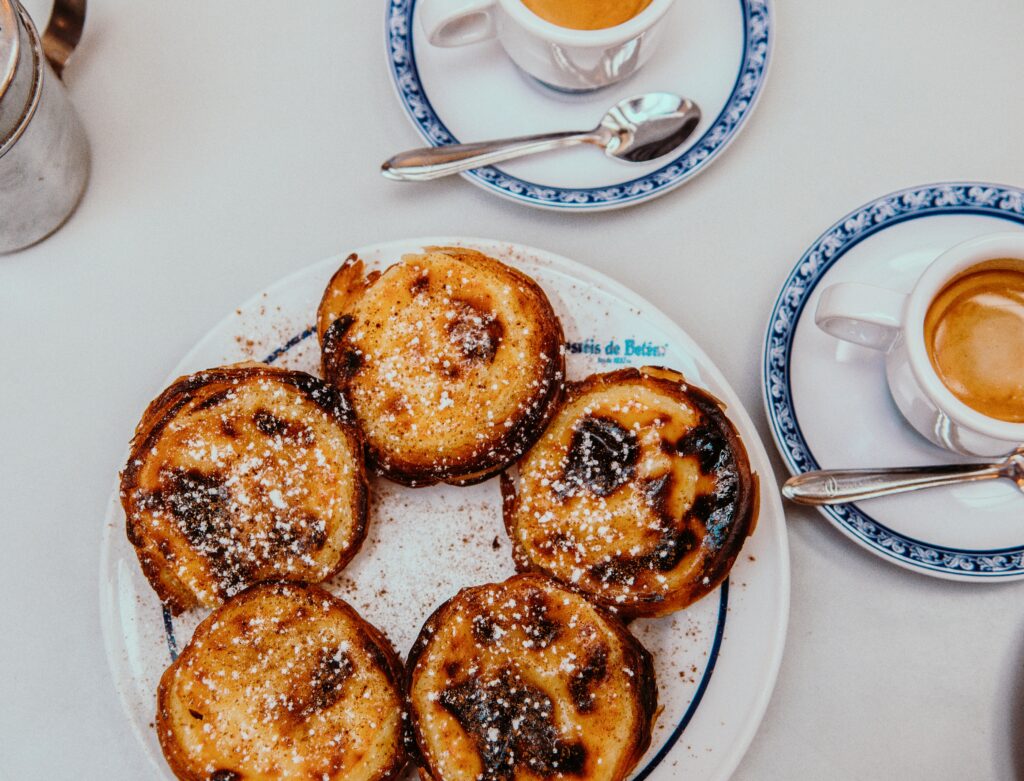 To conclude, Lisbon is a beautiful city with something for everyone. Whether you're interested in exploring the city's history and culture or you want to enjoy some of the best food in Europe, Lisbon has something to offer. Be sure to add Lisbon to your travel list – you won't regret it!
Be sure to check out our last article about The best scenic routes for a UK road trip!