When planning to travel around the world, I'm sure you have come across an offer to book a hotel or holiday "all-inclusive". All-inclusive holidays are becoming more and more popular these days with around 60% of people booking all-inclusive, there's probably good reasons to consider going all-inclusive when booking your next hotel or holiday.
What is All-Inclusive?
All-Inclusive (or sometimes referred to as all-included) is the term provided by booking agents, hotels, and holiday providers that usually means you get all food and drink provided at no extra cost for your stay. In some places, all-inclusive can also include activities such as golf, tours, water sports and much more – depending on where you're staying.
If you're on holiday where the hotel/holiday provider provides entertainment, in most cases this is also included. In countries like the US where tips are also offered, all-inclusive does cover this, however, tipping a staff member is still very much appreciated.
Why would you not book all-inclusive?
So booking all-inclusive seems on the surface to be a no-brainer? In some cases it can come at quite a cost. On average, booking all-inclusive can cost nearly 20% more than the original price of the holiday.
All-inclusive can still be a smarter option, and in many countries, this will help save you money. In locations like Spain, Greece, or Bulgaria – you can expect to save around 10% on your normal holiday costs. This is based on no extra spending for food, drinks, and activities.
However in other places, like Portugal, Italy, or Turkey – you may be looking at paying up to 70% more than booking manually. This is something to consider when deciding which kind of holiday to book.
What are the Pros and Cons of Booking All-Inclusive?
There are quite a few pros and cons to booking all-inclusive. Below are just some of the things you should consider when booking an all-inclusive holiday, versus planning one out for yourself.
Pros of Booking All-Inclusive
You may end up paying LESS than you need to
When booking all-inclusive, one of the major benefits is the financial benefit when you're on your vacation. Drinks and food can often be expensive as well as activities, and booking all-inclusive can end up saving you money compared to if you were purchasing these items whilst on holiday.
A truly No-Stress Vacation
When you book all-inclusive, you still need to have money around for any emergency needs or when going away from included features – when you're at your hotel, resort or the place of stay that is included with your all-inclusive holiday – you can be sure that you're entitled to anything you want without having to worry about carrying money around for the occasional beer!
Perfect for Families (Multiple People)
If you have a family or are travelling with multiple people, consider treating the "all-inclusive" fee as a split fee per person. If you travel with 4 people, and the extra cost is $400, this would mean each person would split to $100 each – which is quite generous and if you spend over this much, it doesn't matter! It's all included with an all-included holiday.
Cons of Booking All-Included
Limited Food and Drink Options
Most resorts, hotels, and holidays with all-inclusive options may have quite limited menus in terms of food and drink. The food offering is usually recipes from around the world, but not local cuisine. For example, when I went to a Spanish resort, the all-inclusive options were Chicken Nuggets and Fries! Drink options felt underwhelming, with only soft drinks as part of the all-included package.
You may end up paying MORE than you need to
Although we've mentioned you could save on an all-inclusve, there is also the flipside where you could overpay. If you aren't sure – consider how many drinks, meals and activities you might want per day and multiply it over the duration of your stay to ensure you know the rough cost of your stay.
It's Harder to Explore and Experience Local Culture
When you book all-inclusive, you will usually rely on food, drinks and activities at your destination. If you wanted to venture out and explore local culture, it may be tricky without spending extra. That might feel frustrating after paying the bigger price tag on that all-inclusive holiday!
Why should I consider planning everything out?
Depending on the duration, and whom you're travelling with all-inclusive can be beneficial both from a convenience standpoint and a financial one. Its worth doing some adding-up here! By averaging costs of activities, food/drink and other included features, you can compare to booking separately. It doesn't have to be perfect, usually a 5 minute sum will give you a good picture of the cheapest option!
When planning everything out yourself, you're in total control. Regarding food and drink, sometimes only set-menu items such as soft drinks and fast food come as all-included. Alcoholic drinks are most likely to come with an extra cost. Whilst being on your holiday, you may not spend as much money as you think you would on these items.
As far as activities go, in some cases, your activities will already be booked for you with all-included. However it's worth considering whether activities are something you want to do! If you plan your own activities you could save money, and you'll be doing the activities that you want to do.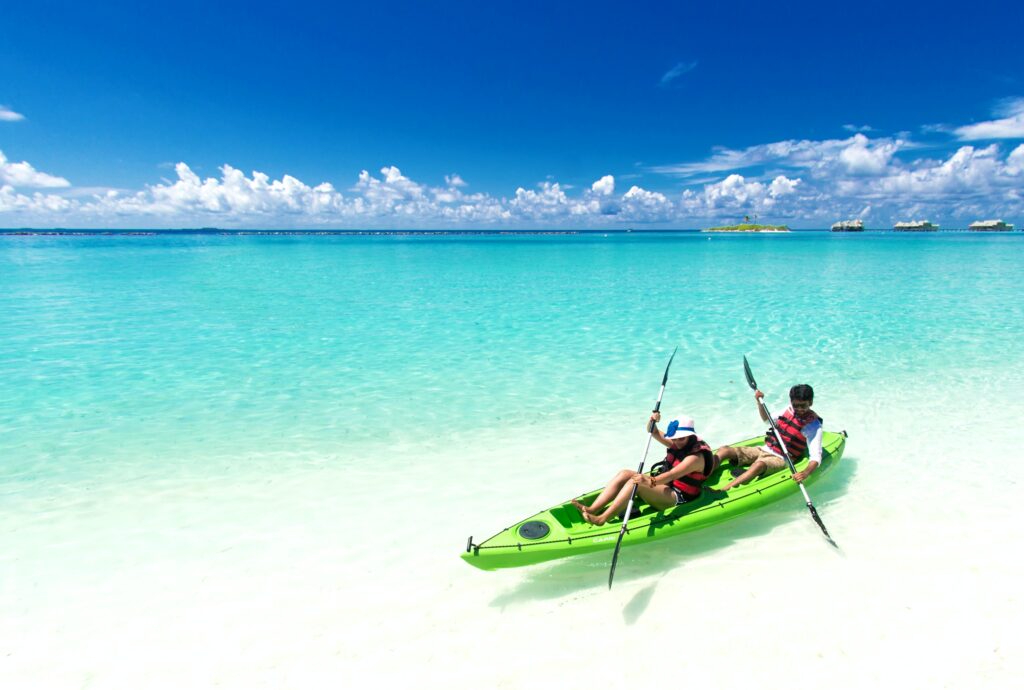 Wrapping Up
From my personal experience, booking all-included is great if you're booking a family holiday to a resort. It's great if you don't want to put too much planning into it. You also have to organise! Say the kids want a drink? They don't need to come asking, they can just go and grab one, no need to carry any money.
If you're just on a getaway and want to do some specific activities, drink and eat when you want – then I would recommend spending the extra time booking everything out how you would want it, letting you get the most out of your holiday.